Dripping Dog Clothing

"I can't believe it took us so long to get one! It's perfect for him because he's obsessed with swimming and napping on the couch" @Bentleyfromtheburbs
Dripping Dog Clothing
"I can't believe it took us so long to get one! It's perfect for him because he's obsessed with swimming and napping on the couch" @Bentleyfromtheburbs
Shop Now
"You should be very proud of your store. I get tired of seeing the same stuff over and over and your store wowed me! It's fun and unique with a touch of class. We will share with all our friends! Perfect for us!" @My_3_doods, Elroy and Loki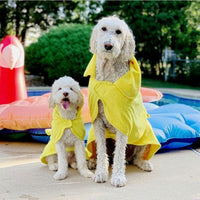 DRIPPING DOG BATHROBE
NOW AVAILABLE IN BLUE!
Are you tired of getting wet when giving your furry best friend a bath? What about your couch, bed, and rugs getting soaked after a bath or a swim?
Our Dripping Dog Bathrobe is the solution you've been waiting for. Easy and quick to put on with velcro under the neck and a tie around the belly. This super absorbent robe absorbs the water so your pooch dries faster and makes less of a mess around the house. 
Shop Now
ON SALE Splash Into Summer Bandanas
All Year Holiday Collar/Leash Bowties
Celebrate all the holidays with these distinctive bowties. Our pack of 6 bowties include Valentine's Day, St. Patrick's Day, Easter/Spring, American Flags (Memorial Day/4th of July/Labor Day), Halloween and Christmas. Bowties easily slide onto your pet's collar or leash through soft elastic loops.  
Small-Medium - accommodates a collar up to 2 inches wide.
Large - accommodates a collar up to 2 1/2 inches wide.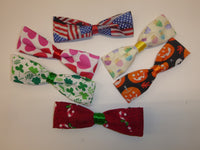 ON SALE Reversible Dog Bandanas
Testimonials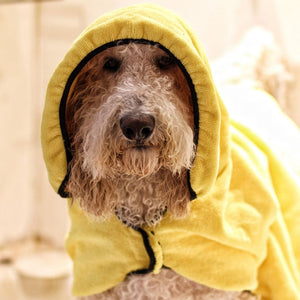 Five Stars for Sure!
We love our dripping dog bathrobe! It dries Sheldons hair faster after a bath and helps to keep it tangle free! It is also great to help dry him after he has been out in the rain! Cuts drying time, made in the USA and he looks super adorable in it!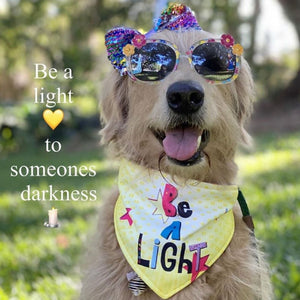 They Stay on With Snaps, Not Ties
Love wearing these bandanas because of the messages, colors and fit.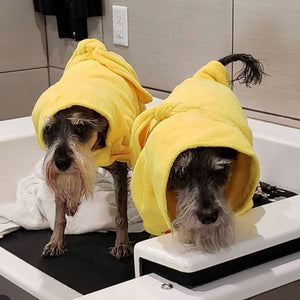 Super Cute, Quick Drying
You know how much most schnauzers hate the water, especially baths. Mom, however, LOVES them and is so thrilled to have them! They are super cute, quick drying and fluffy and soft!